Most tourists from Russia are used to get to Pattaya from the capital's Suvarnabhumi Airport. And the question of whether there is an airport in Pattaya can be confusing even for the experienced traveler, who has been to Thailand more than once. But in fact there is an airport, though it is so small, and at such a distance from Pattaya – the capital of the resort region, that it is not so easy to notice. But it does have international status, and its full name is U-Tapao International Airport.
Under the aegis of the airbase
Utapao Airport is located forty kilometers from Pattaya, near the Sukhumvit Road, about halfway between it and Rayong town. It is about 140 kilometers to Bangkok – quite a distance for Thailand. Close to it is a very popular tourist spot in Thailand – the beach Sattahip, also called "military" because of its proximity to the air base (read about other Pattaya beaches in a separate article). All who have been there note that the sea is very clean and the sand is white, and the coastline views are stunningly beautiful. With luck there you can cross the checkpoint and visit the turtle nursery.
In principle, it was its existence that started the development of the resort in what is officially considered the East Coast Industrial Zone. During the Vietnam War American B-52s were based there. Well the brave airmen themselves between flights were actively entertained in the coastal villages and Pattaya itself. Till now the First Royal Navy Wing is based there, which is the main reason why the stream of passengers is not so intensive.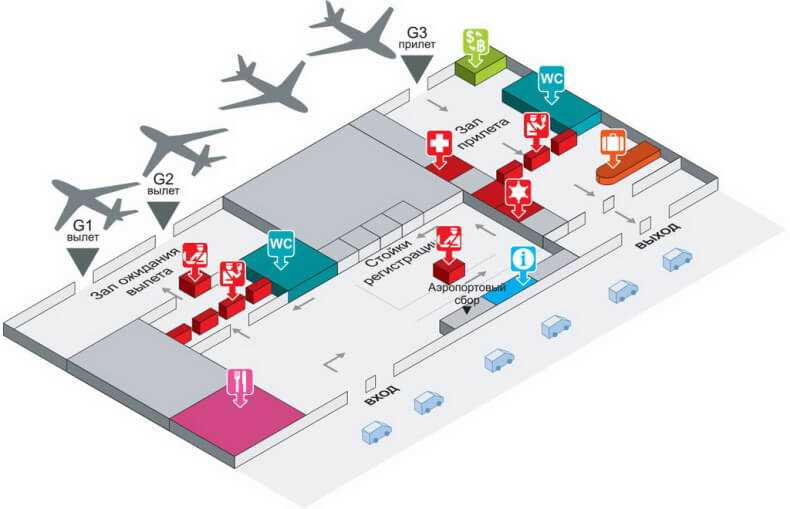 Scheme of Utapao Airport in Pattaya
Characteristics of the air harbor
Pattaya Airport is really tiny, with only 400, or a little more, passengers passing through in a day. It has a jewelry store, a restaurant and a cafe. Working Duty Free – a shopping facility, mandatory for airports of international standard. Free Wi-Fi is available throughout the airport Utapao, there is a travel agency where you can book a hotel, arrange a transfer to Pattaya or Rayong. There is a parking lot by the entrance, where you can take a cab or rent a car.
Utapao Airport in Pattaya has a runway 3.5 kilometers long and 60 meters wide, from which aircraft from Bangkok Airways and Air Asia take off. They fly Malaysia (Kuala Lumpur), China (Nanning, Macau, Hangzhou), Singapore, Vietnam (Nha Trang). There are several domestic destinations – Chiang Mai (seasonally, with Kan Air flights), Phuket, Samui and others. The most comprehensive list of airports in Thailand read here.
From Russia, direct charter flights are made seasonally and mostly from Siberia – the airports of Novosibirsk, Omsk, Nizhnevartovsk. But there are also flights from the European part of Russia – from Ufa and Moscow (flight to Phuket). Charter flights are offered by UTair Aviation, Nordwind Airlines, Ikar Airlines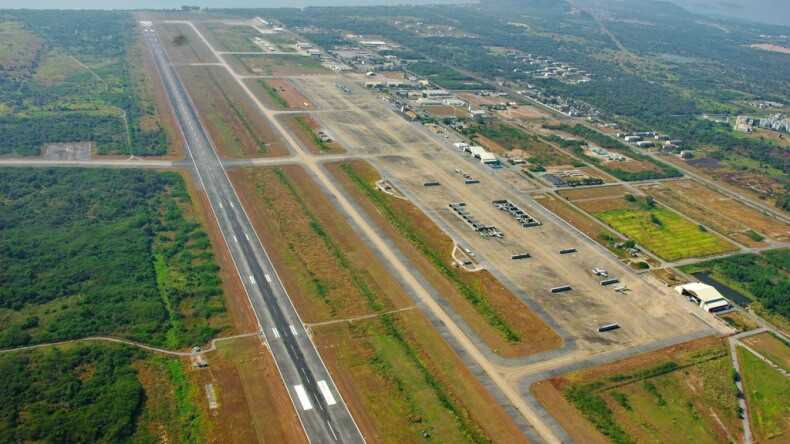 This air harbor is, if I may make that comparison, a Pit Stop for aircraft and has an advanced technical service. It is capable of servicing and repairing airliners of all models and designs. Therefore, Thai authorities have plans to expand the terminal of Utapao airport in Pattaya and increase the number of passengers served.
Online board
With this online scoreboard of Utapao airport in Pattaya, you can observe all flights in real time, which takes into account the arrival and departure times of each aircraft and its possible delays. The name of the airline serving is also displayed. The online board is provided by the service Yandex.Timetables.
How to get there
Utapao is the low-cost capital of Thailand. Ticket prices there are significantly lower than in the capital Suvarnabhumi. So the question of how to get to Pattaya Airport or from it to the nearest hotel is quite natural. Because of the considerable distance – to Rayong is about 30 km, and to the capital of the resort area all 40 – the transfer to it is quite expensive if you decide to make it on your own. Such a trip by cab will cost 1,000 baht. A little cheaper – 850 baht – will come out renting a car if you arrange it through transportation companies, the desks of which are in the arrival hall.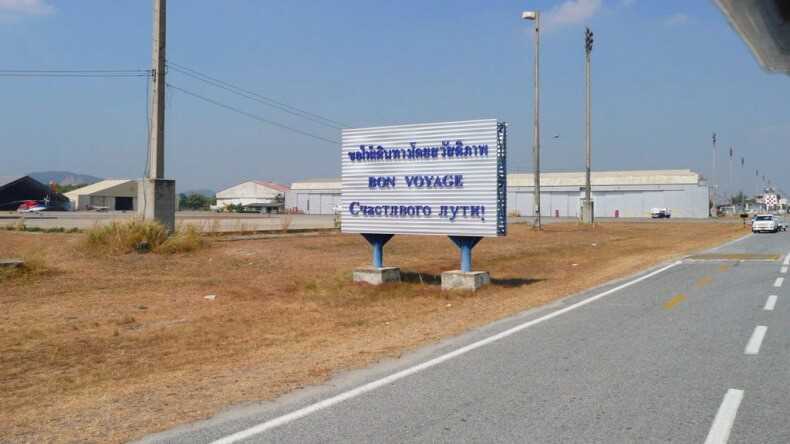 The cheapest transfer to Pattaya Airport – 250 baht – provides reservations:
tour operator – its price is immediately added to the cost of the airline ticket;
at the travel agency – where you can go on arrival
at KiwiTaxi.ru – you can order a cab without leaving your computer.
In order to save money, you'll need to sacrifice some comfort (except for the last option): you will be taken to the place by a minivan, which in our view is similar to a minibus cab.
Read More: