Wolkin Street in Pattaya – the street of debauchery, which is known to almost every tourist, who has already visited or is still planning to visit or even moving to Thailand for permanent residence. It is very easy to find it (to skip, in principle, too) should only steadily walk along the Pattaya Beach. Let's break it down: what is this street famous after all and why every second visitor goes for a walk along it?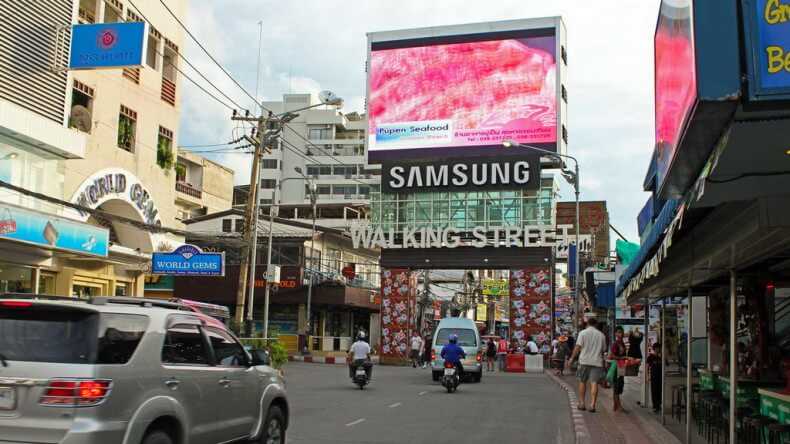 The Volkin Street itself is an extension of Beach Road, which has the most the cheapest prostitutes in Pattaya, and it is also the analogue of the Bangla Road street in Pattaya. Its peculiarity consists of a giant number of all kinds of restaurants, dance floors and Go-Go bars located on both sides. After 6 p.m. the entire street is blocked off, entertainment venues open, loud music is turned on everywhere, and a wave of fun of unprecedented proportions covers the street.
By the way, did you know that Samui has its own Volkin Street, and more than one! But it's not a street of debauchery, it's an ordinary, innocent event, reminiscent in some way of Russian fairs held in five areas of the island. Read more about Walkin Street on Samui.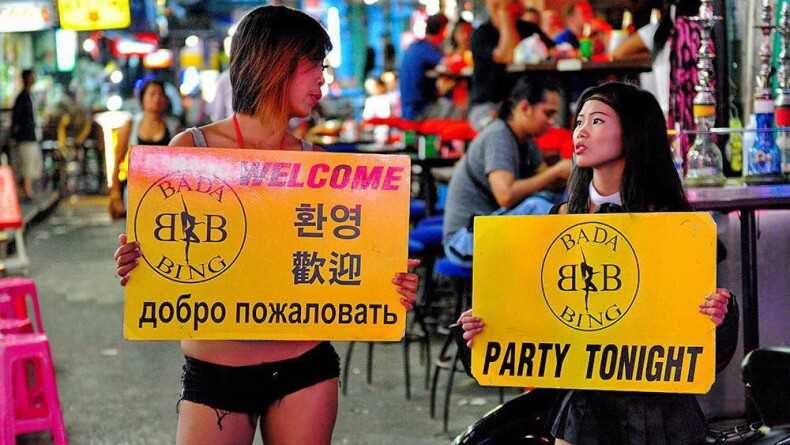 In essence, Volkin Street is for youth recreation and sex tourism in Thailand, which is what thousands of tourists come here for. Here you can even find Russian prostitutes, who are suitable for those who do not speak English well. It is worth understanding that those who prefer a quiet meditative vacation, there is nothing to do in this part of Pattaya. Those who want to spend family vacations in Thailand are unlikely to benefit from contemplating naked girls and crowds of drunken men. Even women can easily find sex on this street (more on female sex tourism in Thailand).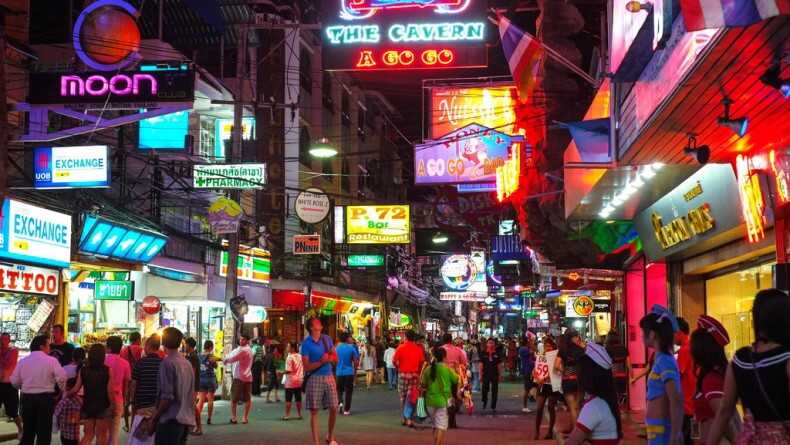 Where to go on Wolkin Street?
The street, known to every tourist, is home to a mass of diverse establishments: there are bars, restaurants, Go-Go's, and sex shows… because of the great variety, where to go and what to choose is not so easy.
Bars
.
These are the most numerous on Volkin Street. Tourists can choose from quiet places where you can drink cocktails or Thai beer, as well as places where the girls are not the most serious behavior. The latter are called "open spaces" and are rooms with no doors or windows, but with a pole and a bar behind which the young Thai girls are placed. Visitors can invite the girls to play board games, have a drink, or spend time alone in a more intimate atmosphere.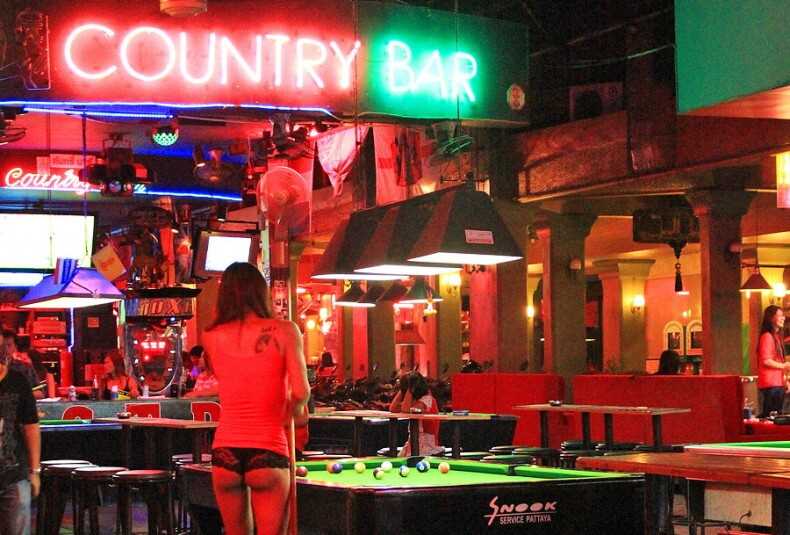 Go-Go Bars
.
There are probably no more establishments of this type than on Wolkin Street anywhere else in the world. farangs", as they are called here). As a rule, in the back of the room there is a transparent shower stall, a bathtub and a tub filled with water, in which completely naked Thai girls are washed and put on a show. The visitors, in turn, sit near the walls and either drink while admiring the show, or look at the girls, trying to decide on their own desires.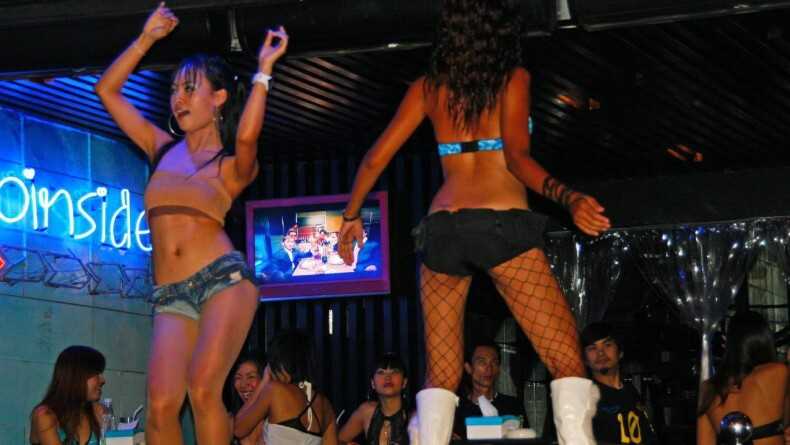 Restaurants
.
To find a first-class restaurant on Wolkin Street is virtually unrealistic, but with establishments where you can have fun, there's no problem. Among the most expensive are restaurants whose menus are dominated by seafood. However, even the quality of service and food does not always justify manifold inflated price tags. It is worth understanding that the restaurants located on Wolkin Street are a priori the most expensive establishments. For people who want to save money on food or taste authentic Thai cuisine, it is better to go inland (for example, on Soi Bukao). Of course, the most popular among Russian-speaking tourists are Russian restaurants with menus in our native language. As a matter of fact, this is the best solution for tourists who do not know a foreign language.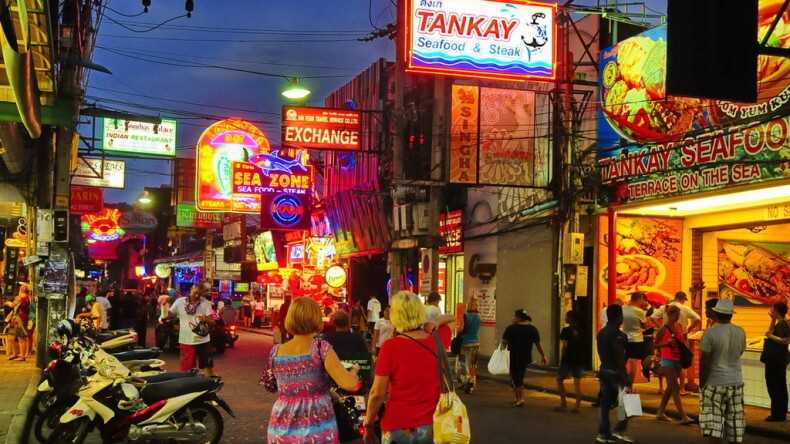 sex show
.
Erotic performances (resembling, rather, an attraction) are the "highlight" of Volkin Street, which attracts thousands of tourists. As soon as you enter the alley, which is closed in the evening, the bargain bidders "attack" and begin to offer shows for all tastes. Special attention should be paid to Thai trannies, who also put on shows. However, they are very brazen, and the tourists are pestered at every opportunity.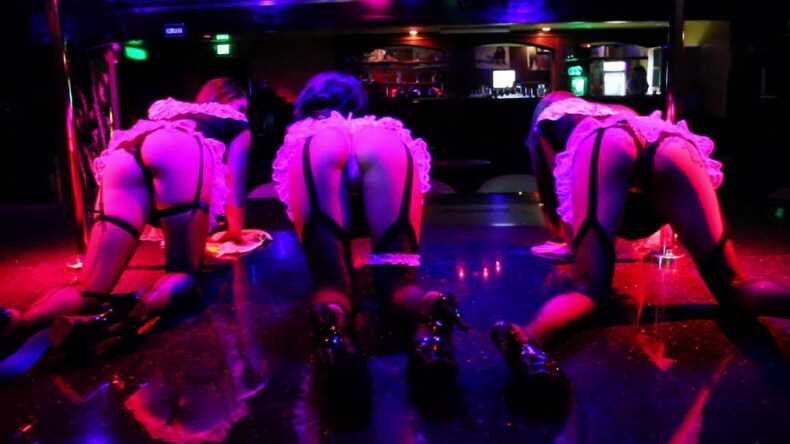 Dance clubs
There are more than enough clubs as well as bars. In general, they focus on Russian-speaking tourists, which Thailand attracts more and more every year. We recommend to visit one of the ten the best nightclubs in Pattaya!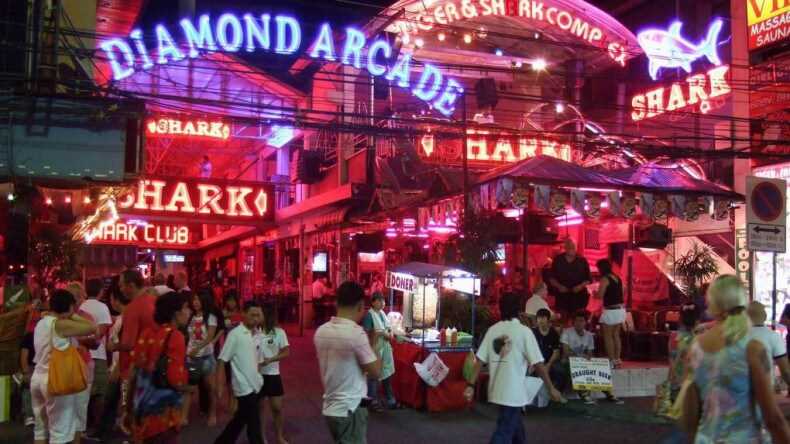 All clubs located on Wolkin Street can be roughly divided into three types:
those that are of interest to Europeans (examples include Lucifer Disco and Insomnia). These establishments actively attract Thais and Thai women who never mind meeting a wealthy tourist;
.
The Pier or Mixx). In these places, all the necessary information, including the menu, is in Russian. Plus the format of these places is closer and more familiar to our compatriots (there are at least sofas for relaxing);
.
those that are visited only by locals (Hollywood Pattaya). The police and guides do not recommend Russians to go to such places. In fact, the main visitors of Thai clubs are Japanese, who do not feel comfortable in other recreational areas.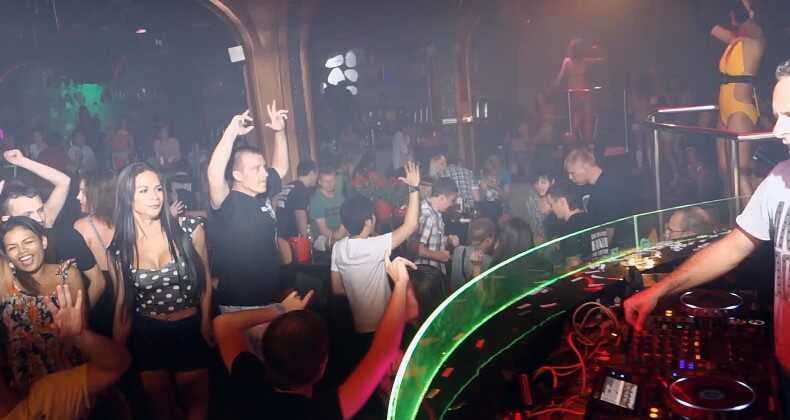 How to get to Wolkin Street?
Walkin Street is located near Pattaya Beach and crosses over into one-way Beach Road and is easy to find. It is 1 kilometer long.
Video tour of Wolkin Street
Walkin Street on map
.
Walkin Street in Pattaya
Google (Roadmap)
Google (Satellite)
Google (Hybrid)
Google (Terrain)
Here you go, use the arrow keys to navigate.
Cartographic data © 2022
Cartographic data © 2022
Use the arrow keys to navigate.
Cartographic data © 2022
Cartographic data © 2022