Shopping in Phuket is not as dizzying as in Bangkok, but the variety of retail formats, among which there are not only hypermarkets and boutiques with global brands, but also private shops and traditional Thai street markets, where you can buy all kinds of exotic stuff, makes it quite a good way to spend time. Since it is impossible to list all the shops on the island, this article includes only the most popular ones. If we have missed anything interesting, please let us know. 😉
Phuket shopping malls
Phuket shopping malls are what primarily attracts the European tourist, there is a more familiar environment for the shopaholic. Shopping in Phuket usually starts with a visit to the biggest of them.
Phuket Central Festival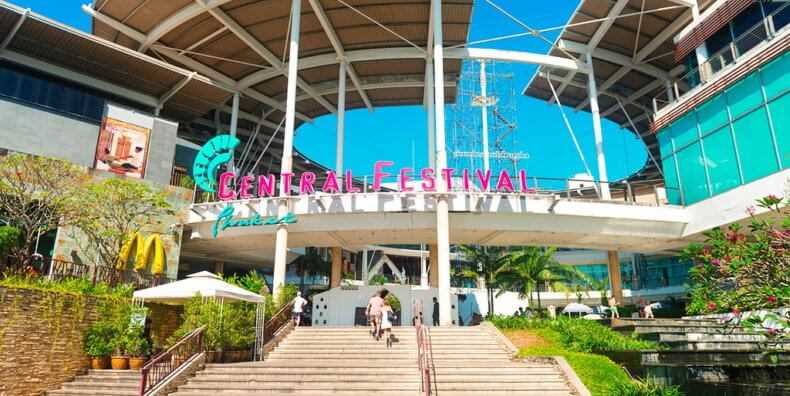 Jungceylon Phuket
Those who care about the question "what to buy in Phuket" really like to visit this mall near Patong Beach, because you can not only buy "regal stuff" there, but also have fun. There is a hypermarket Big C, a shopping center Robinson's, a cinema, bowling, beauty salons, a dozen restaurants and cafes. There are more than two hundred small stores.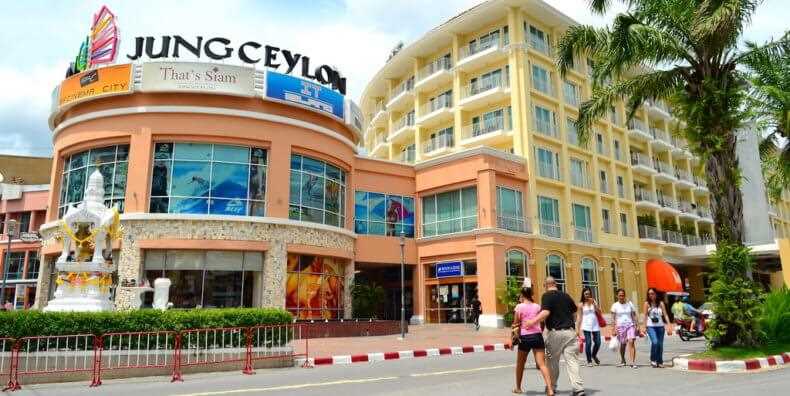 The Plaza Surin
Three-story mall near Surin Beach. Possibly the most sophisticated on the island for shopping. There you can buy the hottest new items from the world's fashion houses. There are several jewelry stores, antiques and expensive furniture are offered.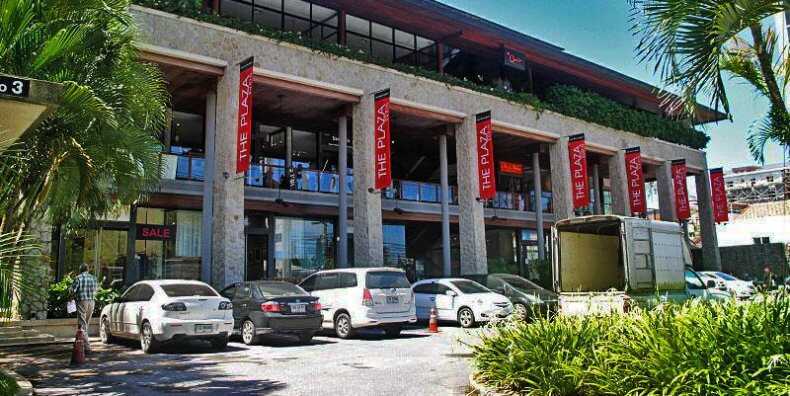 Ocean Plaza
This is an indigenous shopping center. There are three on the island: one in the heart of the capital, Phuket Town, the second in the southern part of Patong Beach, the third on Bangla Road (according to our information, already closed forever). Besides Thai souvenirs (which you can bring with you from Thailand) and exotic trinkets, you can buy "skins" there for the holidays: shirts, shorts, hats and other little things. There are regular sales.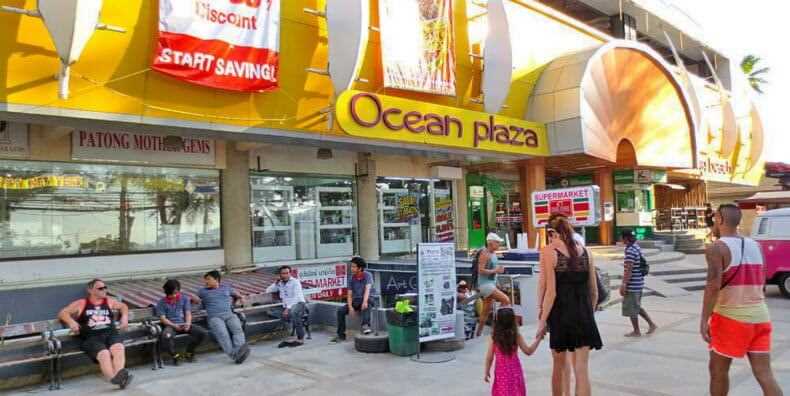 Home Pro Village
Shopping at the Home Pro Village shopping sites is more likely to interest those who have decided to become an expat and settle in Thailand for a long time. They sell home and garden products, as well as office furniture. SB Design Square has a huge department dedicated to interior design, and the range is so wide that you will discover some things. Customers are guided by a designer, assisted by a computer with a 3D monitor.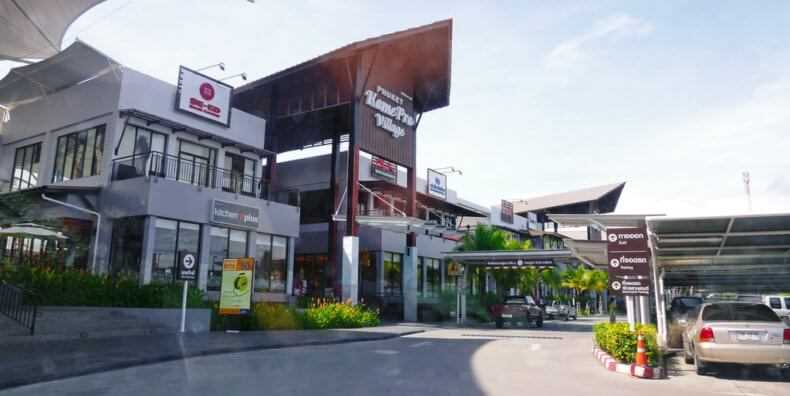 Turtle Village
If you've been looking for quality Jim Thompson Thai silk, then the Turtle Village Mall is the place for you. In addition, on an area of 3,000 square meters they sell clothes and shoes, traditional Thai souvenirs. To keep your eyes on the shopping, you can visit a cafeteria or a restaurant.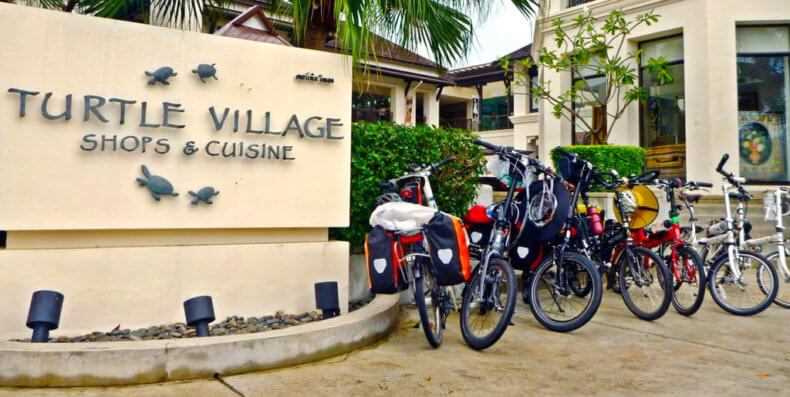 Phuket supermarkets and hypermarkets
Tesco Lotus
Tesco Lotus chain supermarkets can be found all over Thailand. Shopping in Phuket Town often begins and ends there. Simply because you can find everything there: groceries, small household items like thread and needles and toothpaste and appliances from toasters to washing machines. There are souvenir shops. If you get tired of walking between the stalls, you can stop by the cafeteria and buy a pizza or other fast food to go.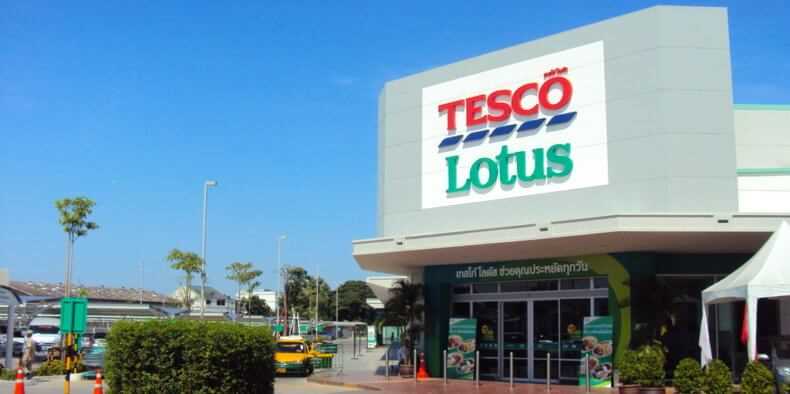 Big C
Another chain mall like our Auchan. Traditional three floors and secure parking at the entrance. The first floor is reserved for snacks and an electronics store. There you can also leave your toddler in the play area under the supervision of Thai Mary Poppins. On the second floor there is a hypermarket and a restaurant. On the third, a bowling alley and souvenir shops.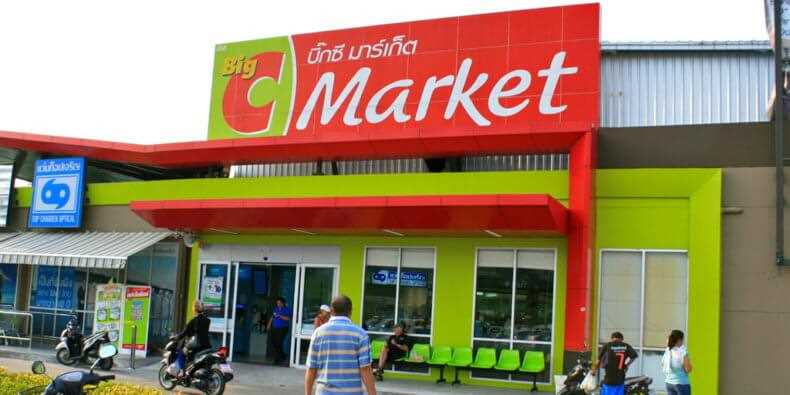 Super Cheap
Something similar to our Cherkizon, although the format refers to a hypermarket. Daily sales and specials with discounts. There is almost everything – what to put on your teeth, and what to wear. To find this mall, take the road to the airport to the Premium Outlet, then turn right.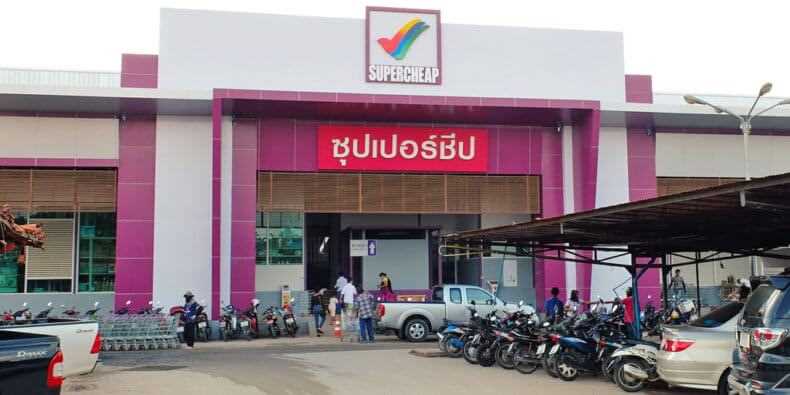 Phuket shops
Mr Singh Fashion Gallery
Buy clothes in Phuket in many places. But, if you want exclusivity and quality, then check out this store. You can order custom tailoring for women's and men's dresses by the patterns of the world's brands. Customers are served by the best tailors in Shanghai. We sew business suits, evening and wedding dresses, separately pants and skirts, blouses, shorts. The order is fulfilled in two or three days.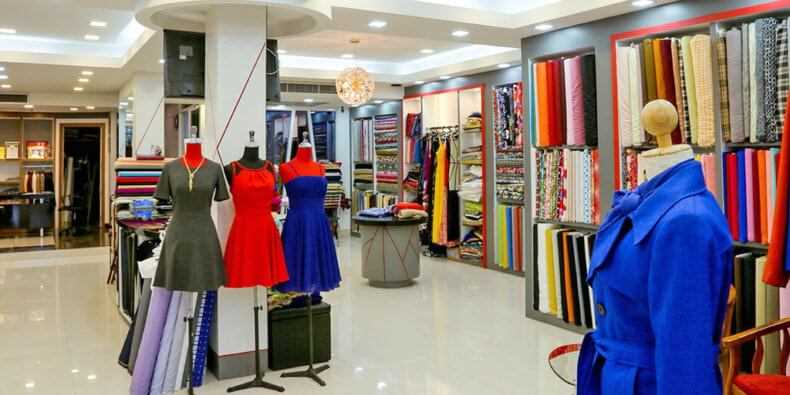 Pornthip (Sea Store)
The Pornthip Store is a foodie's paradise, selling delicious souvenirs. Everything is made by a local factory by the same name – Pornthip. Locally and internationally certified fish and seafood delicacies, canned fruits and nut mixes.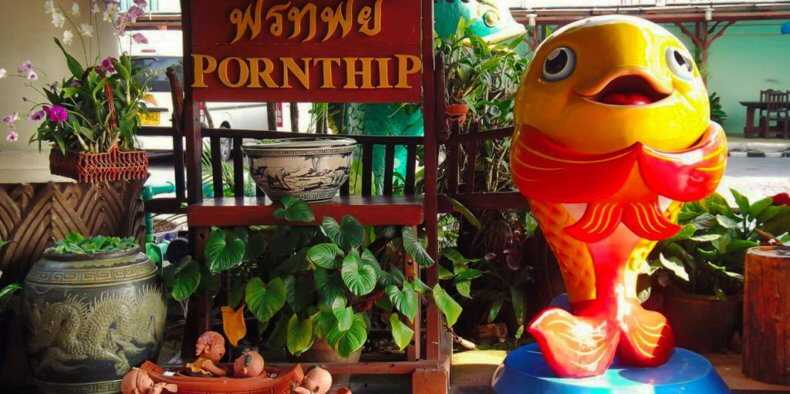 R. K. Fashions
The best shopping at Karon Phuket Island for those who want to sew or buy exclusive clothes. It is a family business, operating since 1994. The range is quite wide. If you did not find a ready-made suit or wedding dress, you can order.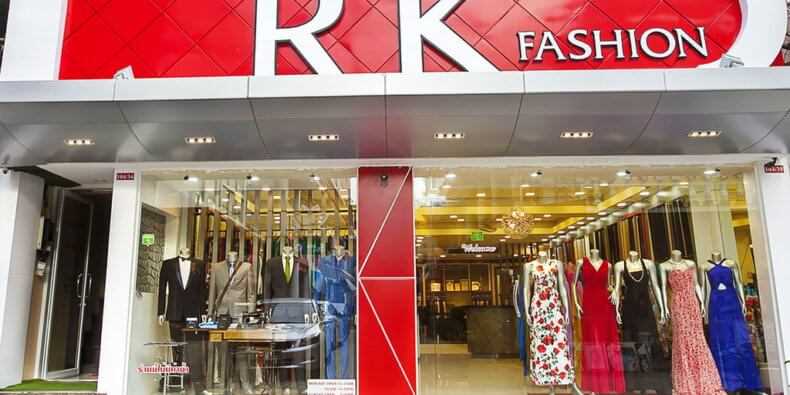 Phuthai Souvenir Market
If you want to purchase Thai cosmetics in Phuket, this store will be your discovery of Ali Baba's cave. After all, in addition to fragrant ointments, spices and rubs, they sell authentic Thai souvenirs from all over the country. They include ceramics, leather goods (snake or crocodile skin bags), wood and stone crafts. There is a department selling silk and jewelry.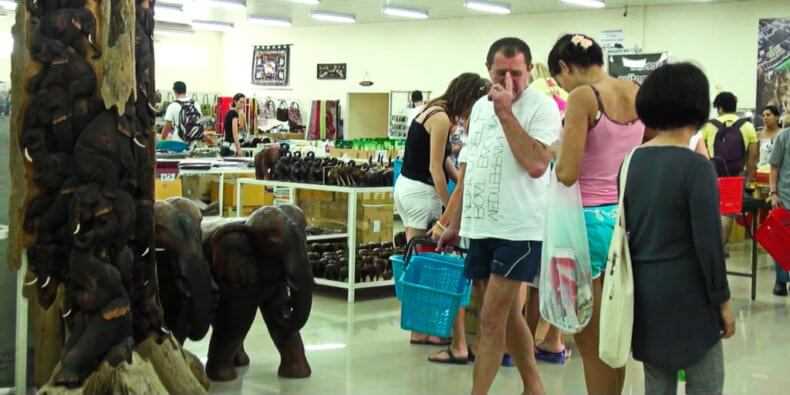 AnneBra
Shopping in Patong cannot be imagined without visiting this store, whose name is known not only in Thailand, but also in Japan, Holland. It is possible that you have seen its sign in Russia too. It specializes in elegant and sexy lingerie. You can not take with you, and buy a swimsuit in Phuket just there. Exclusive and on-trend.
Villa Market
Have you grown homesick for traditional Russian foods? Then go shopping in this store. You'll find black and white bread, mayonnaise, sausages, including sausages and wieners, butter, cheese, sour cream, mayonnaise. There are even sauerkraut. Herring and pickles with vodka and imported alcohol. Buy tea in Phuket is also better there. In a special department sell utensils and various household sundries. There are products for recreation like the traditional rubber slippers. The store is near the road leading from Phuket Town to Phuket Airport.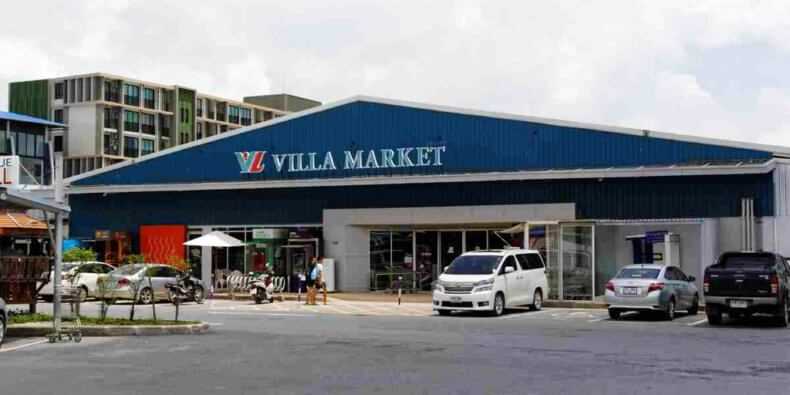 Phuket markets
If civilized European shopping bores you, then welcome to the Phuket Markets. The unmistakable flavor of an Asian bazaar, the mixture of smells and fragrances, the expression and the extreme. Hold on to your pockets, they'll tear you inadvertently. The big markets are open every day of the week. And on weekends, people gather to trade in the squares. It's an age-old tradition, made into a tourist attraction. The seafood market on Rawai Beach is described here.
Tip! Before visiting Thai markets, it is important to know how to bargain properly in these outlets. Most bargainers intentionally inflate the price for the upcoming haggling, after which you buy the goods at its normal value or a little lower.
That is why it is important to know how to properly haggle in these markets.
Downtown Market
The best fruit market in Phuket, and one of the oldest on the island. Located on Ranong Road. Most of the assortment is fruit, which is brought directly from the fields. Wholesale lots of them are bought by restaurant owners and hotels. What remains are the local housewives. In addition to tropical fruits, local delicacies are offered. On weekends, the heat of passion increases along with the breadth of the assortment – there are vendors of small household items and clothing counterfeit. The trade is open 24 hours a day.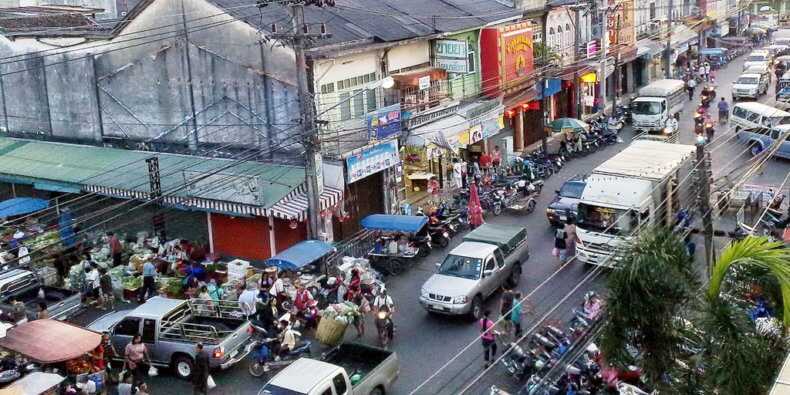 Weekend Market
It's clear by the name alone that shopping at this market is only available on weekends from four to ten pm. This is the most popular night market in Phuket. They sell everything – clothes, shoes, souvenirs, spices, Thai cosmetics and pets. Everything is relatively cheap, but the goods, for the most part, are "from Little Arnautian". The special charm of the shopping area is given by Thai fast food, which is prepared right on the spot. Almost the whole World International strolls between the counters. In addition to the Chinese and Japanese, quite a few Europeans. The atmosphere is cheerful and relaxed, but you should not relax at all. Located on Wai-Rat-Hung Yuk Road, the western edge of Phuket Town.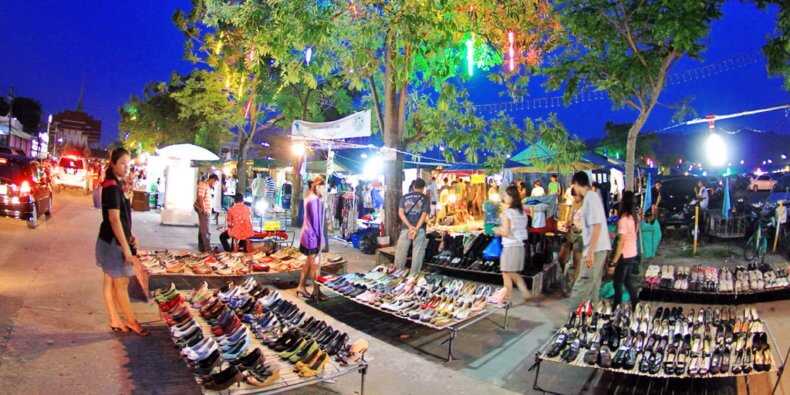 Chatuchak Market
Like everywhere else in the province, people want to do "like in the capital." With Bangkok's Chatuchak Market it is related only by name, as the market is a flea market. It is open on weekends.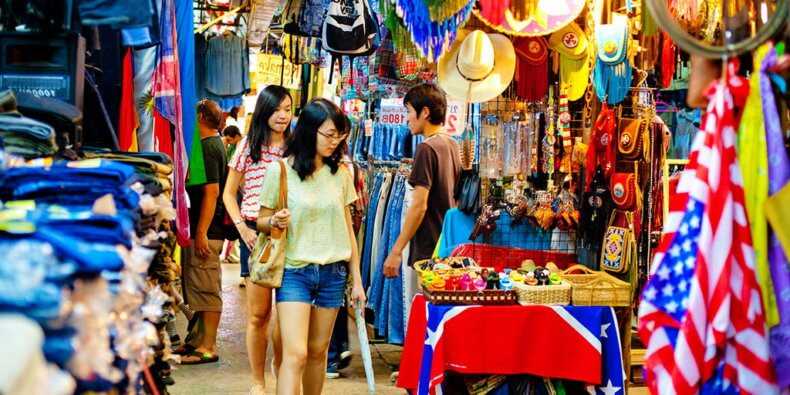 Market Expo
Market Expo in Phuket. And you can't find a better place to buy inexpensive clothes on the island. The range – from underwear to business suits. Operates daily. Located at Tilok Uthit 2 Road, landmark – Thavorn Grand Hotel.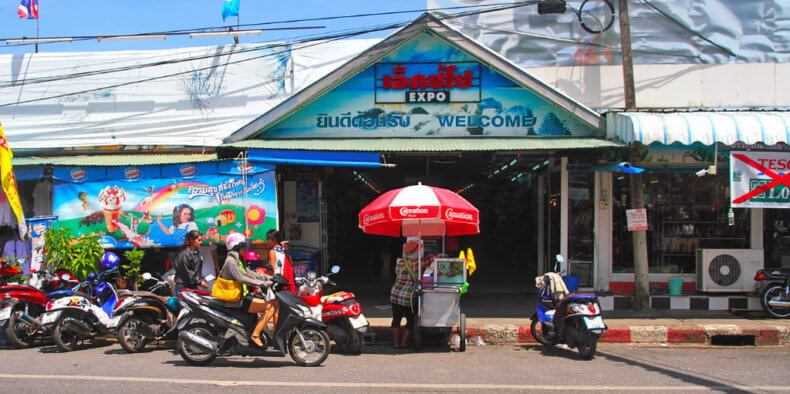 Banzaan Fresh Market
The most civilized market in Phuket. It is indoor, multi-storey. The escalators work. Offers fresh produce – meat, fish, vegetables, fruits. There is a place where they sell flowers, sweets. Separately – children's goods, souvenirs, accessories, clothing. The top floor is given for food courts and canteen self-service, where the check for a meal of three dishes not more expensive than 100 baht. Located in Patong, on Sai Kor Road, next to Jungceylon Shopping Center.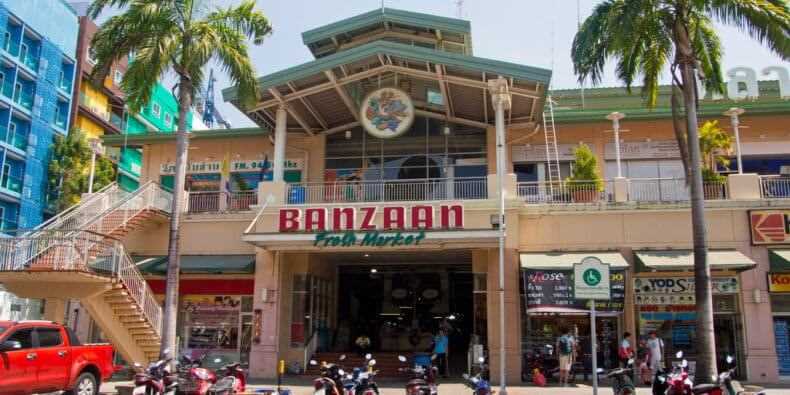 Talad Sod Satarana
Central City Market Phuket Town. A four-story white-and-beige building built in 2009. Thais claim that you can buy "everything and more" there. Indeed, there is a veritable mix of seafood, souvenirs, clothes, fruit, etc.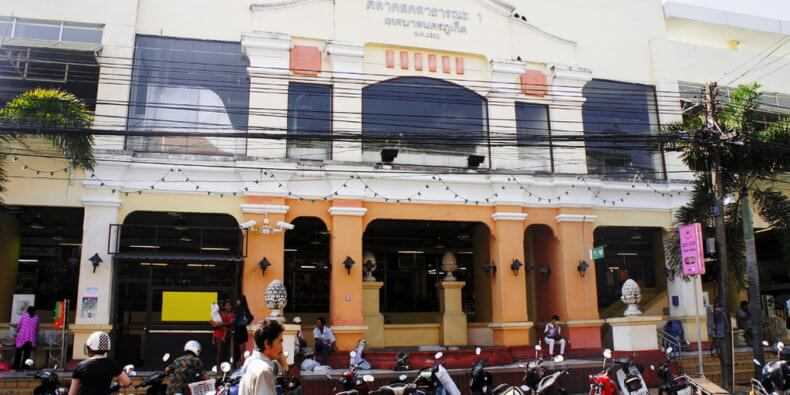 Phuket Indy Market
You want authenticity? Shop at a market that is hardly frequented by tourists. It's a purely Asian street bazaar, occurring Thursday through Friday inclusive on the sidewalks of Limelight Avenue. Contraband and counterfeit goods – twinkies, shoes, clothes, at suspiciously low prices. Street makashnikhs, mobile artisan benches, and concerts by strolling artists add color.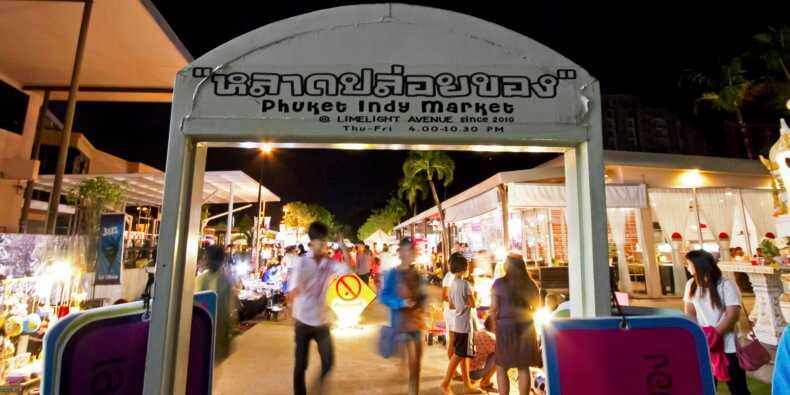 Read More: