Pattaya – a paradise place, where people do not go for a quiet family vacation. The street Beach Road, which stretches along the central beach of Pattaya, is not a bastion of tranquility, it rightfully bears the title of the most criminal and depraved street of the resort, and thus the most visited part of it. By the way, a stone's throw from this street are the incendiary transvestite shows "Tiffany" and "Alcazar".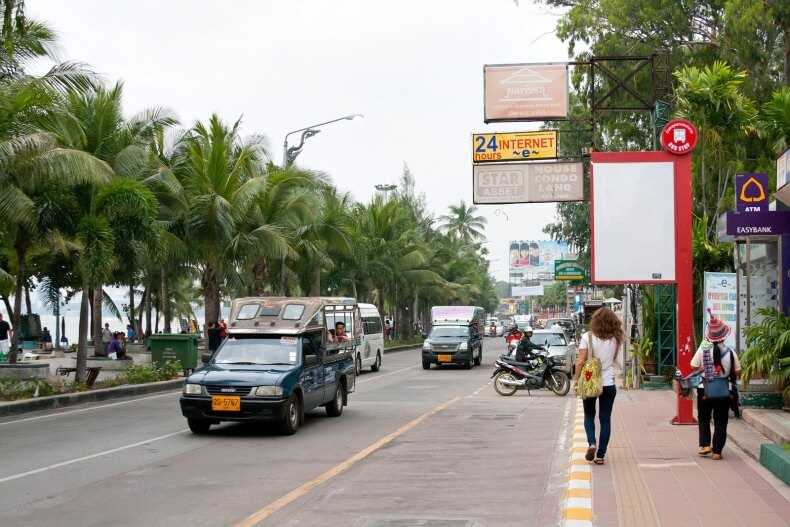 Beach Road Street: cheap sex zone
Beach Road attracts lovers from all over the world for a truly extreme vacation with Thai lovemongers. Sex tourism on this street is frankly cheap, several times cheaper than on Volkin Street. But the prostitutes on this criminal street look according to their price tag. So, to hook a prostitute in Pattaya on Beach Road, you need to know a number of rules.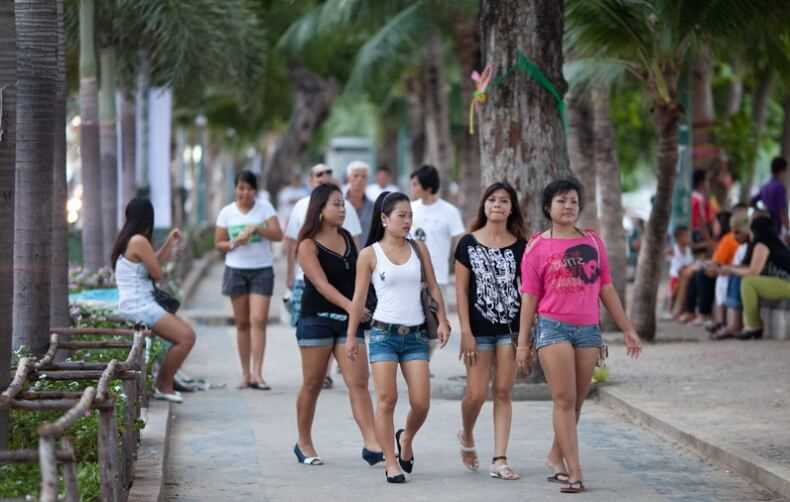 The lion's share of Beach Road residents are provincial girls who couldn't find more decent jobs in the tourist heartland. The rest of the girls are no better; as a rule, they are minors, illegal immigrants, homeless. The latter, by the way, literally live on the job, sleeping on benches and eating in the many eateries of the alley. And Beach Road is also crawling with Thai trannies hanging out all over the street looking for tourists with kinky desires.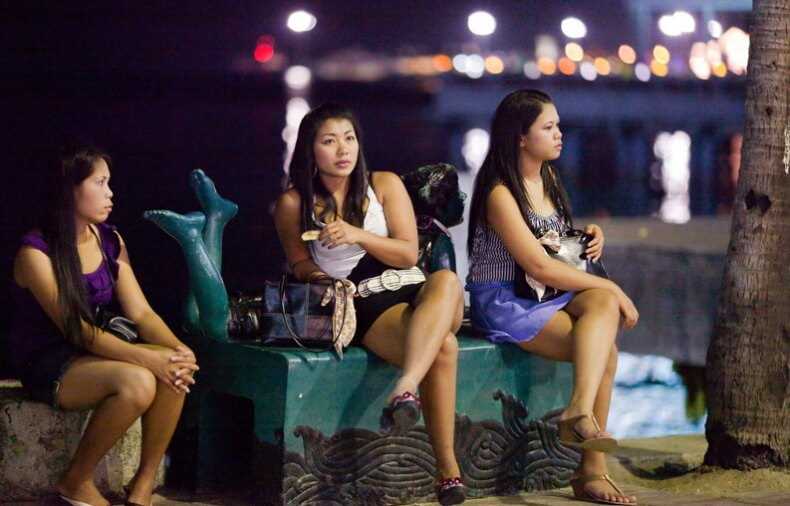 Beach Road in Pattaya can only be compared to a cheap brothel, where you can't find a worthwhile girlfriend for the night, but you can easily find an economy option. The price clearly emphasizes the class of services:
short time – from 1000 baht;
long time – from 1,500 baht.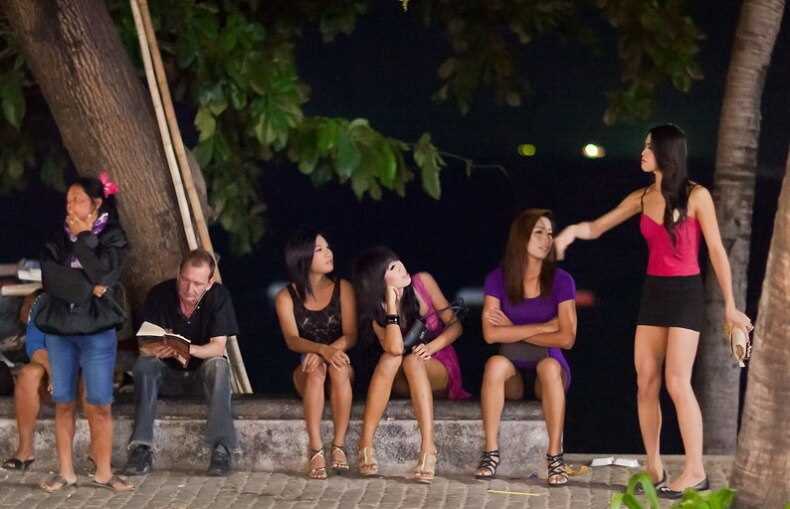 You can find a "girlfriend" cheaper if you want, but the risk of contracting a whole bouquet of venereal diseases will be almost 100%. No less risky is to rent a cheap hotel room on Beach Road, experienced visitors of this street claim that the worst place they've ever seen.
Central Beach on Beach Road
During the day, the shoreline near debauchery street looks like paradise, with clean sand and a gentle coastal breeze. Guests have a range of attractions to choose from, including a boat ride, as well as the world-famous relaxing Thai massage and erotic body massage.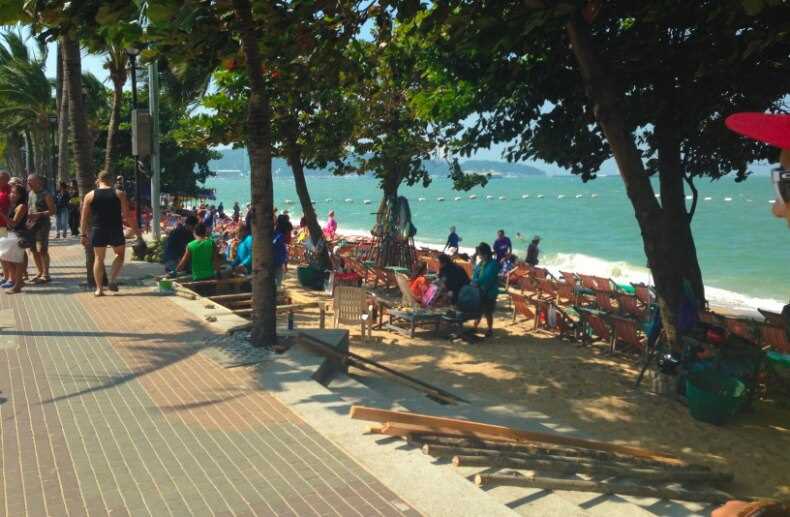 At night, too, crowds of Thai prostitutes and dealers of dubious highs get here. However, if this is exactly what you came to Pattaya for, then you are welcome, but take care of your wallets, pickpockets here in abundance.
Tip! Before you walk along Beach Road, it's not unreasonable to know the environment and determine the weather in the area with online webcams of Pattaya.
Shopping on Beach Road
Beach Road is home to the best stores, malls, hotels and restaurants. Most venues include all the stores, restaurants and entertainment showrooms. Be sure to explore the impressive rooftop pool at Mike Shopping Mall, the Central Festaval and the Royal Garden Plaza to name a few.
Read More: