The island of Ko Chang in Thailand is considered no less attractive and heavenly for tourists than the hyped Phuket. The island is located in the Pacific Ocean, more specifically, in the eastern Gulf of Thailand. "Elephant Island" (ko – island, chang – elephant Thai) is slightly smaller than Phuket. Its tourism infrastructure can already compete with the "big brother", but the development of the resort area of Ko Chang island began relatively recently.
Nearly untouched by human hand natural treasures can be called the highlight of the resort. 80% of the area of Ko Chang Island is still covered by the jungle, and some beaches of the ocean shore remain "wild" and belong to the protected natural areas. And only 20% of the area is actively developed by hotels, restaurants, recreational and entertainment centers.
Ko Kud Island.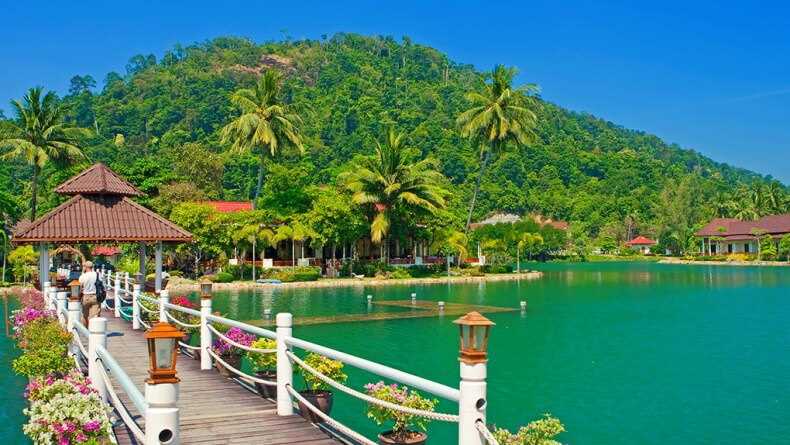 Ko Chang is quiet at night. Regulars of Phuket and Pattaya are hardly used to this quiet. Only a small number of discos and nightclubs does not make the island a resort for retirees (read more about the life of Pensioners in Thailand). There are many bars where you can successfully meet a pretty Thai woman and invite her to a room. Locals say that the best chance of not falling asleep alone on the beach White Sand Beach, but if you come in Thailand for sex tourism, it is still better to go to more evil resorts. Moreover, Ko Chang is not the cheapest place in Thailand, there are more comfortable apartments than modest bungalows.
How to get to Ko Chang Island
.
There are few options for how to get to Ko Chang Island. The island has no airport, but there are buses from Bangkok and Pattaya. The bus takes only 5 hours. It's also quicker to fly from Bangkok by domestic flight to Trat, then take a bus and change to a ferry (see "How to buy ferry, bus or train tickets in Thailand" for details on the booking process for this mode of transportation).
You can also get to the island by booking a transfer in Thailand. Transfer to Ko Chang – not always cheap, but safe, comfortable and convenient way to get to the ferry to the island in Trat province. Read more about it in "How to get to Ko Chang".
Co Chang Island beaches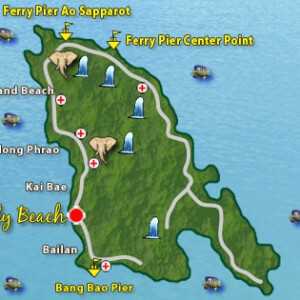 The west coast is almost entirely covered with beaches. And all the beaches of Ko Chang Island are different and gather very different guests. So, White Sand Beach is a noisy and crowded place, with quite a few bars and outdoor restaurants with ethnic cuisine and a rich bar scattered in both parts of the road-divided beach. Young people should definitely make it to the raucous beach parties at Lonely Beach. The discos until morning are especially vivid on the days of the full moon. But to Pearl Beach , spread out a few kilometers, the road for all seeking peace and tranquility, wishing to be alone with the ocean, surrounded by a green wall of generous island vegetation. The same tranquility reigns on Bang Bao. Also look out for Klong Prao, one of the best beaches in Thailand.
The eastern part of the island is not inhabited, and in the north, tourists can hardly find anything interesting among the few coastal fishing villages.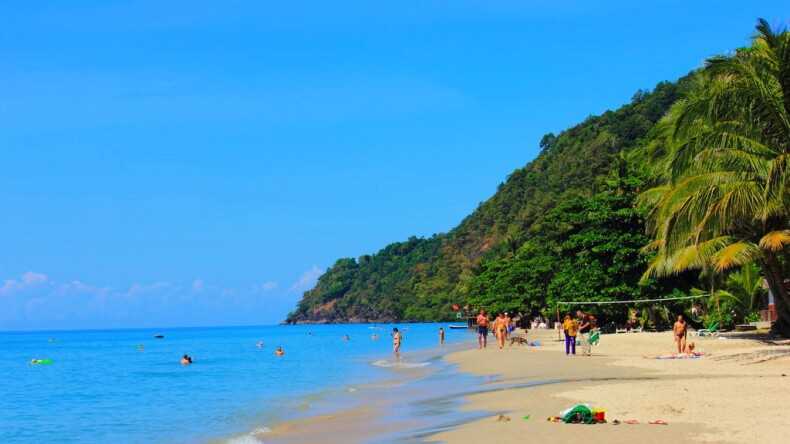 White Sand Beach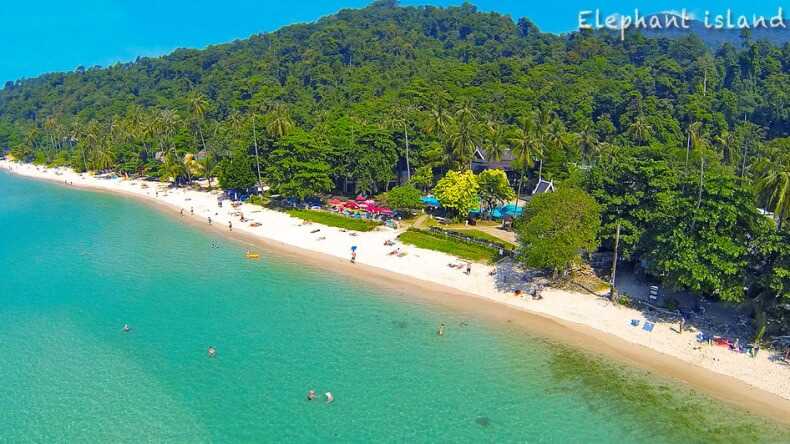 Lonley Beach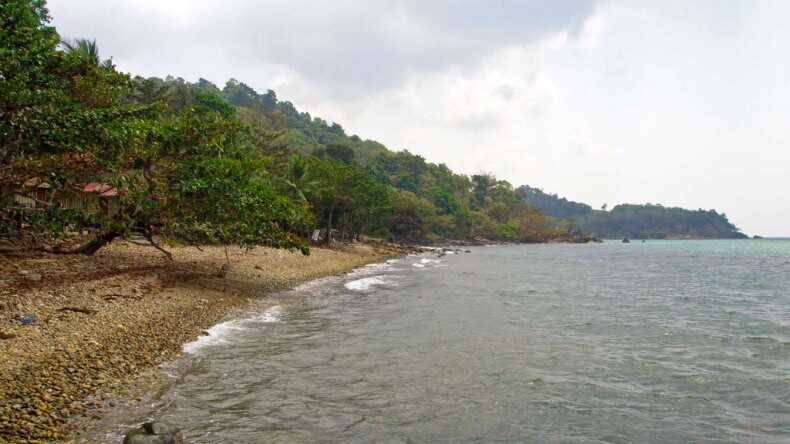 Pearl Beach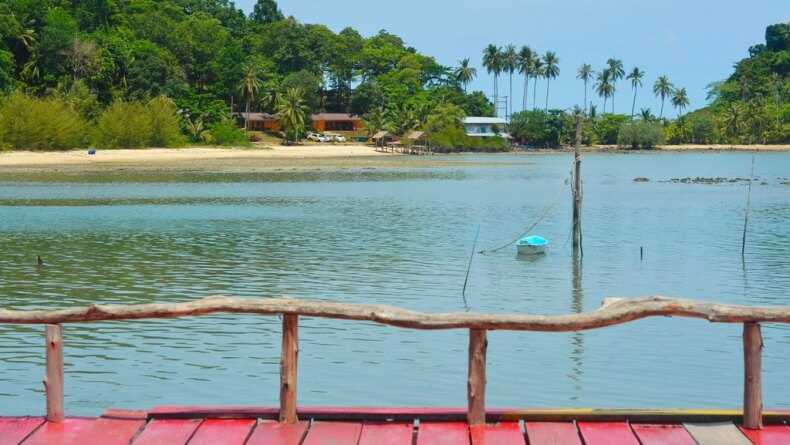 Bang Bao Beach
.
Transportation system
.
Even drivers with years of experience would be better off taking a holiday on Ko Chang Island without their own car. The road, which runs almost through the entire perimeter, solid covered with dangerous slopes, it can be kept only by local residents. Fortunately the resort has no problems with public transportation. Buses with prices ranging from 50-120 baht run between the villages.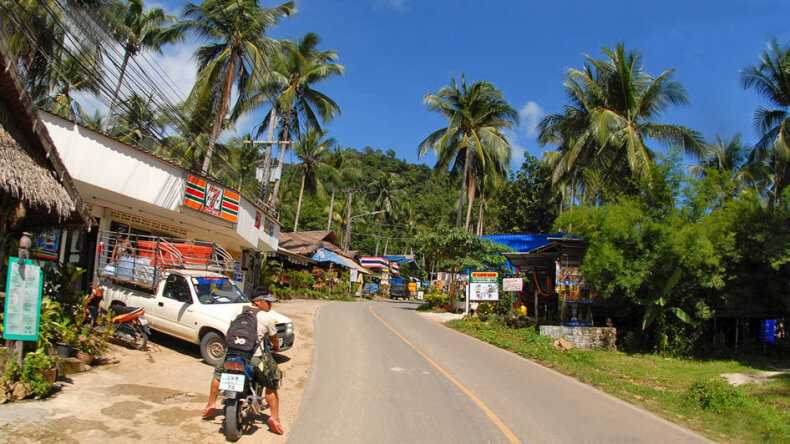 A selection of the best hotels on Ko Chang
.
The following is a selection of the cheapest, most expensive and popular hotels on the island, which can be booked on the Hotellook.ru or RoomGuru.ru websites – these are convenient and popular services for finding hotels around the world, including in Thailand.
Cheap

.

Cheap

.

Cheap

.

Top Hotels

.
Climate
.
Weather on Ko Chang Island is quite predictable and sudden temperature changes are not frequent. There are two seasons in total in this climatic zone: rainy and dry. In the rainy season in Thailand, which lasts from June to October, the temperature stays at around +30 – +35 degrees. The dry season is not cooler, but the rainfall from November to April is rare, which makes the heat of +30 degrees much more tangible. To find out what the weather is like on the island today, use our Thailand Weather Forecast.
Interesting video review of Ko Chang
Ko Chang Island on map
Read More: